Stoney Acres Farm !
Welcome:
BEFORE REMODELING OF HOUSE.
Our New Remodeling Done!!
***********************************************
NEWS ! NEWS ! NEWS ! NEWS!
NEWS! NEWS!
We will be redoing this site and some
Sheep items
will be removed as
interest in Sheep Milking
has really declined in the last year.
Either it is too hard for the
new generation or
people are getting lazy!!

Due to Lack of Sales for our SMUDGE
(sheep milk fudge )
we will end production
of this Gourmet Fudge at the end of this year.
We do have some in the freezer yet but once it is
gone that will be it !!!
Call for what is left !!  417-668-5560

I have been Milking a few Sheep and now have
a limited amount of Sheep Milk For Sale !
It is in Quart bags for $2.50 each.
There is no shipping of this milk you must come
to the Farm.
%%%%%%%%%%%%%%%%%%%%%%%%%%%%%%%%%%%%%%%%%%%

Deb is making Soap and Lotion
with milk we had from last fall .
Deb also makes
baby items, hats, gloves,
scarves,rugs,
dish towels, and many many more
items.
We have a page for you to see
and order so check us out Please !
##################
We also have square  bales of Great Hay for Sale. $4.50ea

Anyone around here knows
we have sold quality hay for over 15 years.
If you are in need Now for your goats, for a calf
or for horses or the dog house come here Now !!
We also have some hay from last year for $3.00ea.
417-668-5560
###############################################################################
We now have a booth at
Jonesy's Antiques & Collectibles
of Lebanon out by C & C Hardware.
417-532-2006     www.jonesyantiques.com
We are selling Many ,Many of our Sheep Figurines
and Deb has knitted
many items from baby cacoons to mittens, boots and home items
and we have our Great Lotion and Soaps there also.
Stop in and look around as there are many many other
booths there with many things for Gifts.
Look at the  Hand Made Section!!
##################################################
Welcome to our farm, Stoney Acres Farm

Our farm is 40 acres of wooded rolling hills in the heart of the Ozarks.
We have been here in Competition Missouri for almost 20 years
and still love the farm life.
We were the first Premier licensed sheep dairy in Missouri.
We now only make SOAPS & LOTIONS with sheep milk in them.
We also sell small square bales of hay that has no mold and not stemy.
417-668-5560
EMAIL :  stoney_60@hotmail.com

Please put ( Hay or craft item   in subject line

Stoney Acres Sheep Dairy since 1996 !
EWESOSOFT   Skin Lotions
Lotion
Hand Made Rug
We are now selling these Gorgeous Hand Made Twine Rag Rugs !!
They are 32" wide x 3' long .       Call to order yours NOW !!  417-668-5560
***************************************************
****************************************************
Thank Ewe !

*****************

For more info on the value of Sheep Milk go to :
http://www.livestrong.com
###############################
check out the LEBANON,MO., website .


http://www.lebanonmissouri.com/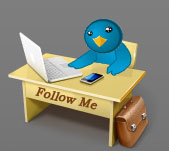 By searchenginegenie.com
---